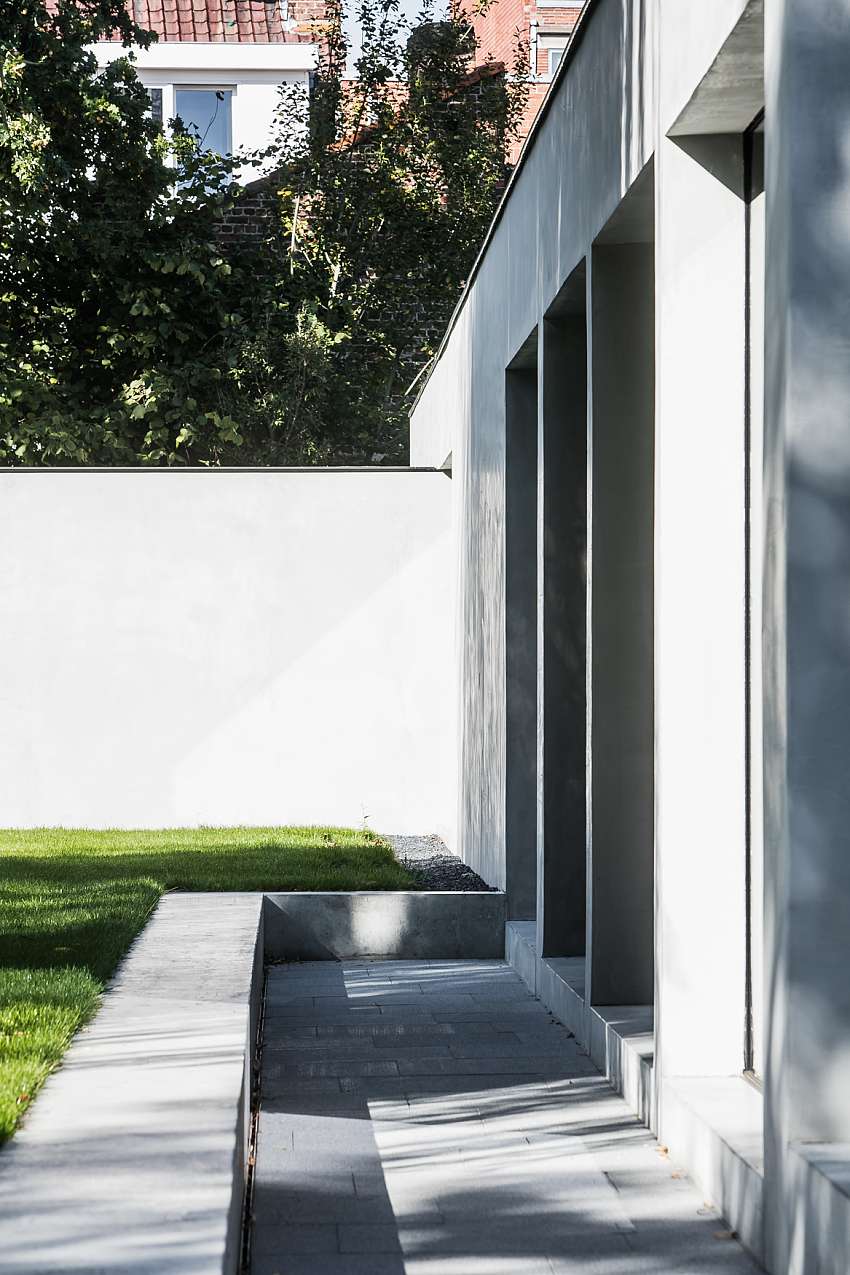 ARCHITECTURE AS AN EXPIRIENCE
Vincent Holvoet designed a patio house in the center of Kortrijk, which will serve as an architecture studio. The most important message: architecture must be experienced in order to appreciate.
From the street there is a narrow driveway, a patio, a wooden front door and an access to the heart of the house / Studio. The gradual transitions ensure a dynamic experience.
Nothing stands alone, everything is connected to each other, from the big picture to the smallest detail, from the most open space to the most intimate.
Clean lines define the space, warm materials bring peace and serenity.
The lavishly used wood, inspired by the many oak trees in the area, largely determines the atmosphere. In combination with lumber, lime and hydraulic chalk played a prominent role, especially because of their tactile, thermo-physical and acoustic qualities. The furniture - a combination of own designs and designs by Pierre Jeanneret -, the light fittings and the accesories are in complete harmony with architecture.
Photography: Cafeïne (Thomas De Bruyne)